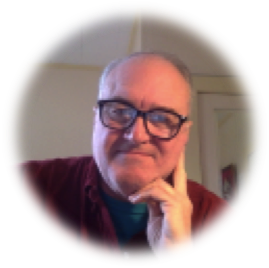 When it comes to Ask funnels, you need a writer who is trained in the advanced concepts and has been writing copy for people who are deploying the Ask Method in their business.
After all, you've invested time and money finding out how to use the Ask Method to grow and scale your business. Why leave the copy to chance?
It is better to be lucky. But I would rather be exact. Then when luck comes you are ready."

― Ernest Hemingway, The Old Man and the Sea
My "Ask" Writing Process
The magic of Ask is not just in the methodology. The methodology depends on persuasive copy to guide prospects from one micro-commitment to the next.
Researching Markets, Audiences, Prospects
Before I write a single word of copy I'll study your market — not like a scientist but like your ideal prospects. Here are just a few of the things I'll need to uncover to make your  Ask  funnel a success.
What problems keep your prospects awake at night? What words do they use to talk about those problems? What solutions have they tried? More important — what do they want to buy from you? Where can we reach your prospects? And how can we position your solution as their best choice?
Designing An Irresistible Offer
The centerpiece of your Ask funnel will be a sales page or video that presents your offer. My writing will clearly define your prices, discounts, features, deliverables and benefits. But an offer is more than just products and services.
My copy will also help prospects visualize a life-changing trajectory from where they are now to a much better place. Your sales message will communicate why your offer is the best path and instill a sense of urgency to begin the journey.
A Big Idea To Drive Your "Ask" Funnel
The "Big Idea" has to be big enough to draw prospects into your Ask funnel and keep them there until they buy. The goal is to identify one unique, specific, highly desirable benefit to drive the funnel and generate sales.
But the "Big Idea" is only a claim. I'll find ways to  back up every claim with credibility elements, emotional appeal and a logical chain of proof.
Choosing Strategies And Tactics
The goal of my planning process is to help you make decisions in advance to avoid frustrating shifts in strategies and time-consuming changes in tactics.
So we collaborate to create a comprehensive plan covering the implementation of your Ask funnel from deep dive survey to sales acceleration emails — and every step between.
Want to see a roadmap for Ask copy?