Customers Want to Buy from YOU
But They Want to Be Persuaded
So Don't Disappoint Them!
I write persuasive sales and marketing copy
for entrepreneurs with growing  businesses.
Lead-Generation Funnels
Direct-Response Sales Pages
Video/Webinar/Podcast Scripts
Let's talk about your target market, your unique solutions,
and how to persuade prospects to buy from YOU.
If Your Copy Doesn't Persuade, Everybody Loses…
You lose profits.
The economy loses GDP $.
Your business loses funding for growth.
You lose the opportunity to serve a customer.
The prospect loses the opportunity to acquire your value.
Direct Response Copywriting Packages
PACKAGE #1
Lead Generation

Landing Page
Lead-Gen PDF
Follow-up Emails
PACKAGE #2
Online Sales

Sales Page
Acceleration Emails
Upsell Campaign
PACKAGE #3
Sales Scripts

Talking Points
Webinar/Video
Interview/Podcast
Pricing
Projects run from $2,500- $15k.
Monthly payment plans available.
ABOUT JACK PRICE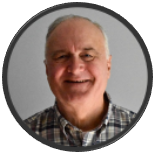 I'm a business owner like you, and I know how hard it can be to get your message exactly right, especially when you're writing about your own business.
I bring a fresh viewpoint, rock-solid structures, and more than 12 years of professional writing experience to your marketing projects, plus…
– A step-by-step process, not guesswork
– Positioning that differentiates your business
– Support to optimize your message for your market
The result? Better leads and more of them, an efficient sales cycle, and spoken messages that help you penetrate new markets.
Testimonial
Ewa Puchalska
GetResponse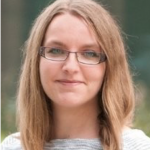 "Jack is a true wordsmith. We've worked together on numerous projects, including multi-level marketing campaigns. He is an excellent writer with a deep understanding of what the audience needs. We've worked on some really cool projects together and I can sincerely recommend Jack's work."
Testimonial
Jay Gabrani
Prepared Fathers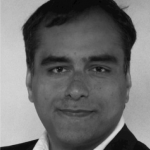 "When I was setting up my sales funnel, there was a lot of writing to do. I'm OK with writing, but it takes me a long time. So I looked for help and found Jack Price. I'm happy to say that we were able to create a complete sales funnel, which he wrote pretty much every word of copy for. If you need copywriting, reach out to Jack."
Testimonial
Dave Loney
The Leader's Coach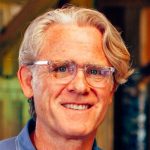 "Jack is the kind of person you want to write copy. He is experienced, thoughtful and creative – he quickly understood my Discover Your Signature Self program and wrote with integrity and wit. Jack is a self-starter – he does what he says he will do. Oh.. and Jack writes damn good copy!"